Paul Shilo
(508) 533-1512
(508) 533-3038 (fax)
Diane Laubenstein
(508) 533-1512
(508) 533-3038 (fax)
Mailing Address
Tango Shatterproof Drinkware, Inc.
89 Main St, Suite 101
Medway, MA 02053
United States
Thanks for your interest in Tango®!
We at Tango® always love to receive feedback from our customers and even meet new, potential customers! If you are looking to get in touch with us, please contact us via the information listed to the left and we will be in touch with you very soon.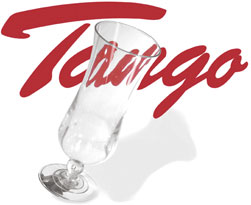 Have a great day.
We look forward to doing business with you very soon!